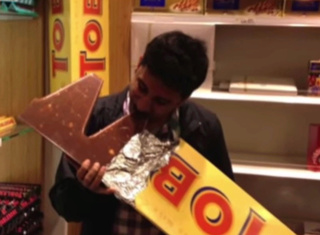 Here are some of the foods that you might eating in a wrong way in your entire life. There are times when just how to eat your food becomes an issue. Have you ever been sitting at a fancy restaurant, paralyzed by your choice of forks? It's unfortunate, but sometimes food can be way more complicated than we usually think.
Here are Charlie's from Top10s count down the top 10 Foods You're Eating Wrong:
Make a cupcake sandwich!
Use a cup holder to secure ketchup!
Re-heat leftover pizza in a waffle iron!
Use a straw to get the green bit out of strawberries!
Cut hot dogs into spirals to get a better cook!
Cut ice cream with a knife!
Put salad in a Mason jar!
Peel bananas the opposite way, like monkeys!
Apply pressure to the opposite triangle to the one you want to eat with Toblerones!
#EDUCATION
Read more articles:
---
Permissions in this forum:
You
cannot
reply to topics in this forum